Okay, so I know I should be studying. But I took a break and caught bits of the made for TV Hercules movie on the Sci fi channel. Apparently it first aired in 2005. It was bad. Why is it that all these Greek myth movies are just totally cheesy? Couldn't they make at least one that isn't? Bad special effects, bad script, etc. Sean Astin played Linus, Hercules' sidekick in an apparent reprise of his Samwise role. He did okay, but it was hard to redeem this flic. HOWEVER the actor who played Hercules, Paul Telfer, was serious eye-candy and I enjoyed just watching him (ooh that chest - fangrrl squee). So, I got on the net and poked around a bit and found that he played Hephaistion ( double squee) in a movie called "Young Alexander the Great" which I've never heard of. Anyone out there seen it? Is it worthwhile? The actors are seriously cute but I gather from the family rating that there isn't even a hint of . . . you know. So, I'm sharing my pics. Too bad I couldn't find one without the shirt. Serious lack there. Oh wait - I did find some. See below.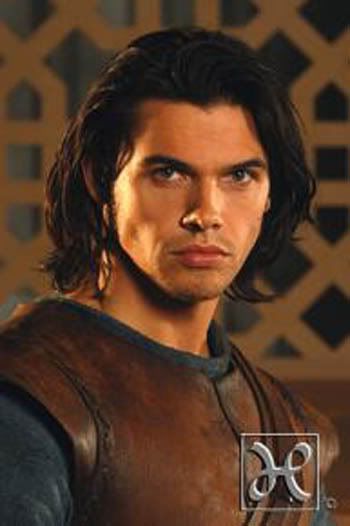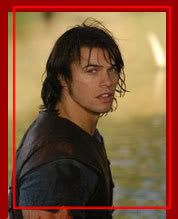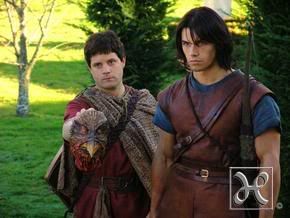 Sean (Linus) with the Harpy head. And they named him Linus? Where's the blanket.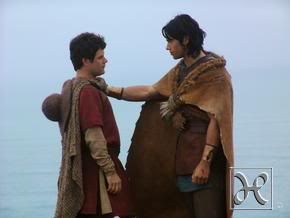 Cute huh? They took great care to show us that both of them liked girls.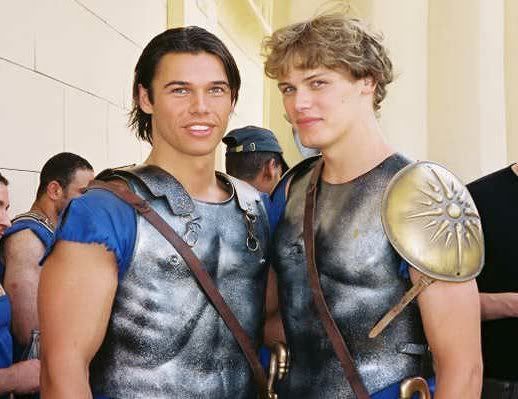 Paul Telfer as Heph on left and Sam Hueghan as Alexander on right. Cute pair.
What did the ancients say about the only thing that ever defeated Alexander were Hephaistion's thighs?
Alexander (Hephaistion in background)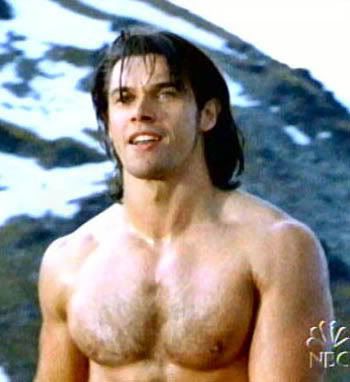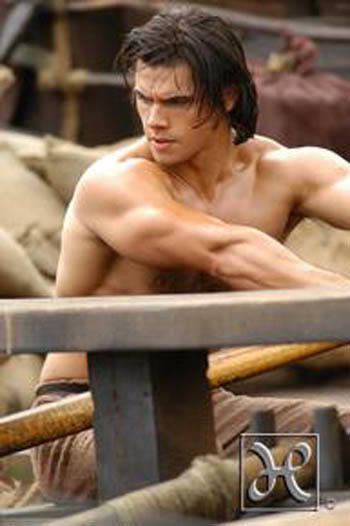 Okay, back to work, elfscribe! Hope you enjoyed that.