So, I was looking for pics of The Police for Pecos and came across some great pics from the movie Dune. I mean the 1984 version starring Kyle MacLachlan. Yeah, the movie sucked, but you're going to love this pic of Kyle as Paul Atreides. Not particularly work friendly.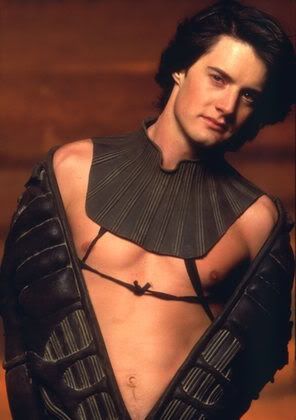 Oh crap, that's nice! I've often thought slashing Paul and Feyd would be a great challenge.
Oh and here's Sting as Feyd-Rautha, fresh from the steamroom, looking gay as shit, with that weird thing on his crotch: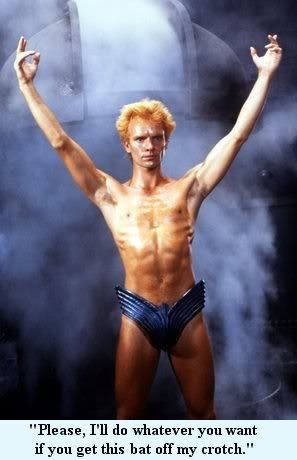 LOL! Yeah, it was such a bad movie, IMHO, but oh yum, the possibilities . . .