Pics to illustrate "Secret Heart" by elfscribe
Posted on 2005.10.10 at 04:42
Here are some pics to illustrate my LOTR twins fic called "Secret Heart" including the wonderful manips by Seekie. I'm putting them in a public post so casual visitors to my LJ could enjoy them. Thanks so much Seekie! Please don't copy Seekie's manips without permission. We used the gorgeous Jonathan Rhys Meyers as a model for Elladan and Elrohir. I hope you find him as yummy as I do. Warning: one of them is not work friendly. All fics on my LJ are friends-locked but if you want to read, friend me and I'll friend back. Er, as soon as I notice. A note to me below(hopefully with some nice comments) would hasten the process. *g*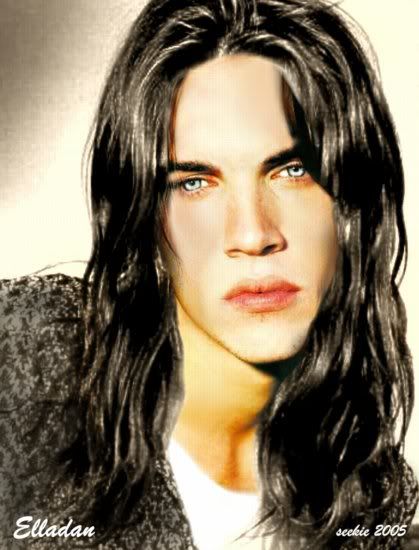 Chapter 1: "And so it was that a short time later the stable door opened and the object of his recent obsession, Lord Elladan, strode in."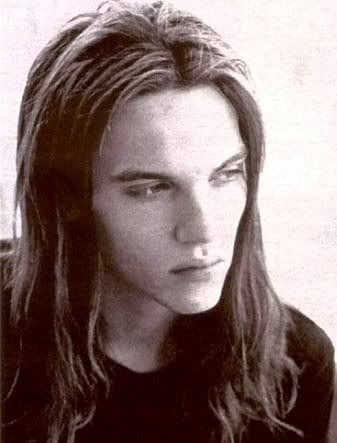 Chapter 2: "Elladan had to admit that he was responsible for the hungry look he saw in the young man's eyes."
Chapter 2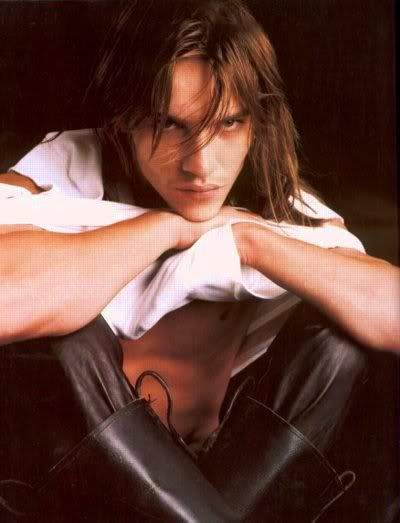 Chapter 3: "Where else are you ticklish I wonder?" Elladan purred.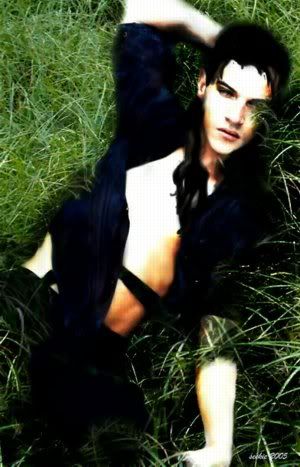 Chapter 3: Elladan in the hay by Seekie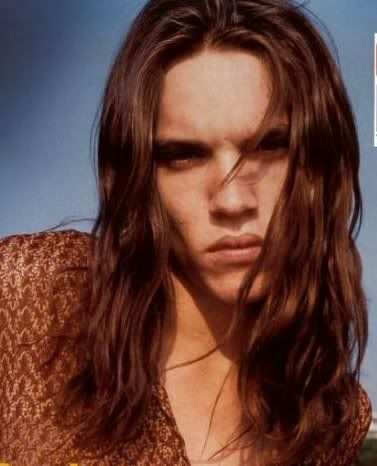 Chapter 4: "Maer dû nin, Barahir, elvellon." (Good night, Barahir, elf-friend)